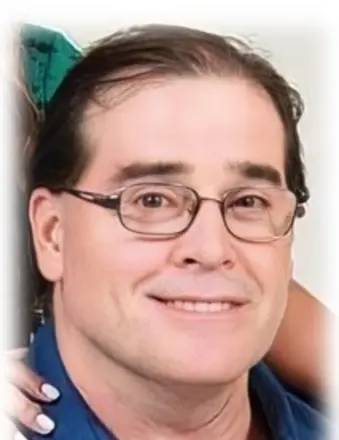 Kinley Scott Hammitt, 58, formerly of Berne, passed away August 13, 2023, following a courageous battle with stomach cancer, in Cagayan de Oro, Philippines, where he and his family had recently moved. The son of Phillip L. and Bonnie E. (Dague) Hammitt, he was born in Fort Wayne, Indiana, on July 3, 1965. He married Rhea Rosales on February 2, 2011, in Cagayan de Oro, Philippines.
He was employed by Berne Apparel before purchasing the Swiss Deli Convenience Store. Later, he drove for and worked with several construction crews. In the past, he facilitated and later faithfully supported the Berne Saturday AA Discussion Meeting. He enjoyed home improvement projects, extensively remodeling the family's rural Berne home prior to moving to the Philippines last fall. In 2016, he met his biological mother and siblings and enjoyed getting to know them.
He is survived by his wife, Rhea; two sons, Vincent and Tracer; one daughter, Cassandra; one sister, Beth (Mike) Steury of Berne; two brothers, Curt (Rene) of Corunna, Craig (Kathy) of Lafayette; his biological mother Patricia Becker of Minerva, Ohio; one half-sister Melinda Mills, one half-brother Kevin Mills both of Austin, Texas; many nieces and nephews.
He was preceded in death by his parents and grandparents.
A celebration of life service will be held on Sunday, September 24, at 4 p.m. at the Mount Hope Church of the Nazarene, Berne, with Pastor David Cox officiating. A visitation for friends and family will take place two hours prior to the service from 2 – 4 p.m. at the church.
The Celebration of Life arrangements have been entrusted to Liechty Funeral Home of Berne. Preferred memorials are to the family of Kinley for the children's education fund.